Welcome to UCSB Center for Computing Education and Diversity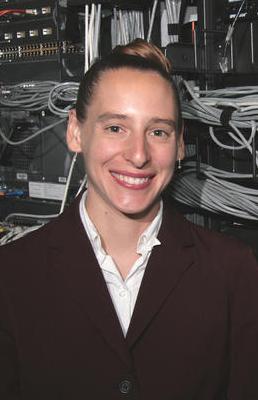 The computer science department began a major initiative a few years ago to increase the diversity of its student body as well as the quality of its undergraduate education. The Center for Computing Education and Diversity was created to organize and enhance this effort. The Center's mission is to enhance the quality of computing education by attracting high-quality students, provide a supportive and challenging UCSB environment to facilitate the success of all students regardless of their background, and perform research that guides the design of programs that better meet the needs of diverse students.
We strive to increase diversity because the lack of it represents a social injustice as well as missed talent. STEM fields are financially stable fields that offer excellent careers to students. The lack of females and underrepresented ethnic minorities pursuing such careers, despite clearly equal aptitude, shows an inequality caused by societal pressures, unconscious bias, or blatant discrimination. In addition, computer scientists build products that impact the world. If over 50% of the population is not able to or will not consider computer science, then we are missing out on incredibly talented individuals, and the whole field suffers.
We have already had success in these initiatives. As chair of the graduate admissions committee, Elizabeth Belding led an effort to increase the gender balance of the graduate student body through changes in the application and recruitment process, resulting in a graduate student body with 25% females, above the national average of 20%. Chandra Krintz led a redesign of the lower-division curriculum, put into place for freshmen entering fall 2009.
In Winter 2008, the CS department hired two teaching faculty members, Phill Conrad and Diana Franklin, to increase the ties between lower-division teaching and the research faculty and play prominent roles in future diversity and undergraduate education initiatives. They have contributed to the department's momentum, playing leading roles in securing funding for diversity initiatives, working with ACM to develop and formalize tutoring for lower-division students, as well as programs still in the design phase, including a pilot advising program for all Fall 2010 freshman and a redesign of the CS BA major.
We have created this website to help students, faculty, and the community get information on our past, current, and future work in improving education and diversity. We hope you will find what you are looking for. If you don't, feel free to e-mail Diana Franklin at franklin@cs.ucsb.edu.
- Diana Franklin, Director, Center for Computing Education and Diversity
Key Areas of Interest
Spotlights
Faculty Profile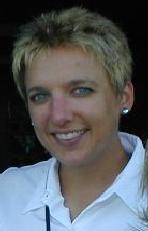 Faculty: Chandra Krintz, Computer Science
Ph.D.: University of California, San Diego
Lab: Lab: Research on Adaptive Compil ation Environments - RACE Lab
(More about Professor Krintz...)
Undergraduate Student Profile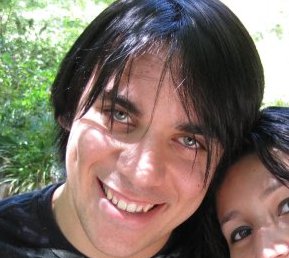 Student: Pablo Ortiz, Senior BS
Favorite Class: Intro Programming
Hobbies: Playing video games, reading comics, playing sports, watching movies, etc.
(More about Pablo...)